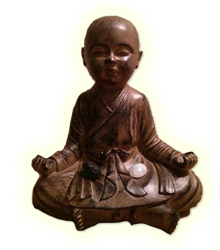 Meditation kan hjælpe dig, hvis du ikke sover godt, mangler overskud eller energi.
De meditationer jeg giver til grupper eller individer, er healende og bevidshedsløftende. Den dybe afspænding du oplever i meditationen, er i sig selv en tilstand som giver dig den ro, som du kan have brug for i en travl hverdag. .
Den stressreduktion som daglig meditation giver, er en gave til mennesker ramt af let stress, i form af øget nærvær, overskud, ro og velvære. Alle kan med også fordel mediterer alene sammen med mig, en til to gange om måneden.
Næste meditationer er d. 29.12.2019, d. 06.01.2020 d. 21.01.2020 og d. 20.02.2020  –  alle dage kl 19.30 – Meditationerne foregår i Allerød – pris kr 100,- tilmelding nødvendig på tlf. 20406454, ring eller send en SMS.
På meditationen d. 12.12.2019 jeg fortælle om de 24 hellige nætter, og på hvordan du kan bruge disse i din personlige udvikling.